The Great Project Profitability Debate
The Right Project Costing Methodology for Your Bottom Line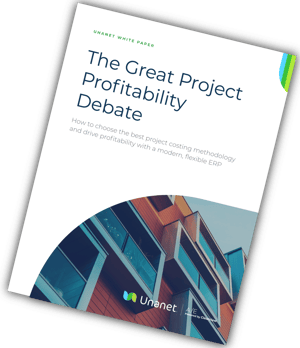 A/E firms have a great opportunity to lead the world into the future, but the industry's greatest asset—real-time data—is sitting wasted in clunky, archaic ERP platforms. Learn how real-time, fully interactive dashboards in a modern ERP allow you to unlock data that will shape the future of the world.
Learn how to quickly--and accurately--measure your project profitability.

Understand the benefits of both project costing methodologies.

Gain flexibility, agility, and efficiency with a modern ERP.

Boost project profitability with powerful time and expense tracking.
Complete the form to access your free white paper now.