REVENUE RECOGNITION
A quick overview of revenue recognition and various approaches that your business can adopt.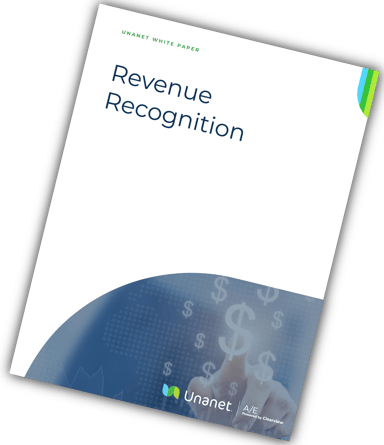 Fill out the form to download the free Unanet white paper today.
Gain insight into the current revenue recognition reality for A/E firms.

Learn about various revenue recognition approaches that real firms are using today.

Discover ways to estimate WIP at a project and project structure level.

Make sure you can measure revenue in the most effective way for your business.
Complete the form to access your free white paper now.