PUTTING THE ERP PIECES TOGETHER
Maximize your investment by properly managing the human side of your ERP initiative.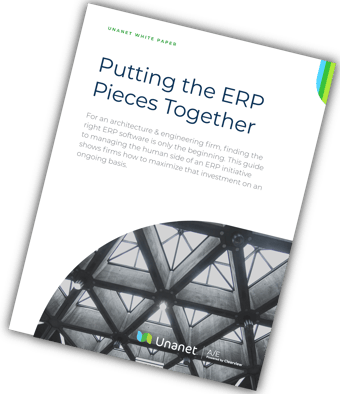 Fill out the form to download the free Unanet whitepaper today.
Understand all the moving parts in an ERP initiative and why it deserves your attention.

Learn about the four foundational elements of ERP implementation and how they should work together.

Dive in to the most common reasons why some ERP initiatives go awry.

Gain best practices for undertaking an ERP implementation to align your organization for success.
Complete the form to access your free white paper now.