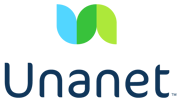 QUICK DEMO
Financial Forecasting to Increase Project Efficiency
Tuesday, July 21, 2020
1:00 PM - 1:30 PM ET
This quick demo will help Project Managers and Resource Managers understand the opportunities for increased project efficiency and effectiveness in managing people across projects.
The webinar will show how the web-based Unanet Project Portfolio management system enables effective forecasting, planning, assignment, and tracking of your people, providing visibility into current commitments, utilization, future availability, and skills.
We will include insights from Unanet customers on their approach to managing their project portfolio, including improving processes for resource management, performance analysis, and forecasting. One organization improved engineering staff utilization by 7% in the first year of adoption.
Register for this demo and learn how to take control of your financial forecasting.
SEE ALL OUR OTHER AVAILABLE WEBINARS