Attend the 2019 Champions
Conference!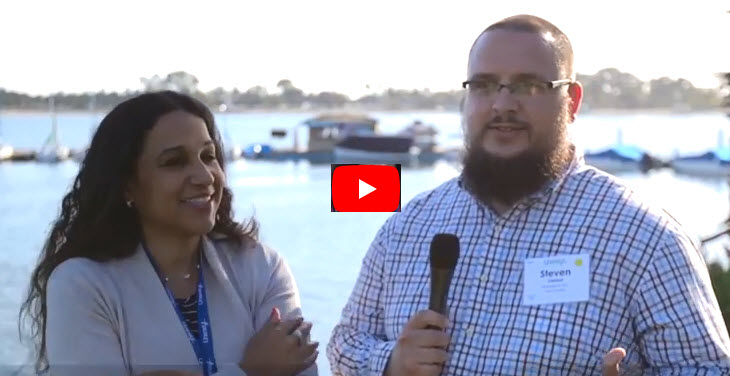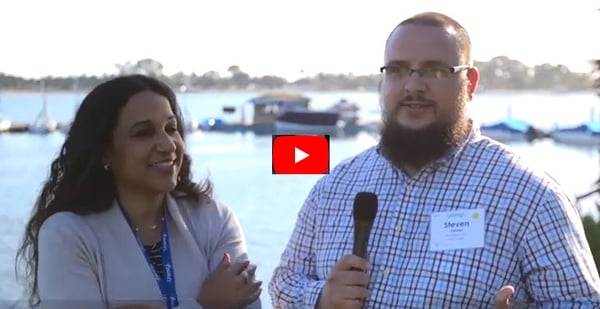 Remember to register! Only 3 more weeks until Unanet's 2019 Champions Conference in San Diego! Join hundreds of Unanet customers for a day of Pre-Conference Training on May 15, followed by two days of customer insights, a look at the product's future, and presentations by Unanet customer experts on Thursday, May 16, and Friday, May 17, 2019!
Register Now to save your spot!
Want to continue the fun, extend it by attending a few of our extracurricular conference activities! On Tuesday, May 14, we will be hosting a Unanet Champions Golf Tournament at Torrey Pines. We will also be attending the Navy's 33rd Bay Bridge run/walk on Sunday, May 19. Registration links are below if you would like to join us at either event!
Register now for the Golf Tournament!
Register now for the Navy's 33rd Bay Bridge run/walk!
March Fun Fact: 1975 - Microsoft was founded as a partnership between Bill Gates and Paul Allen in Albuquerque, New Mexico.
---

Project Management Score Board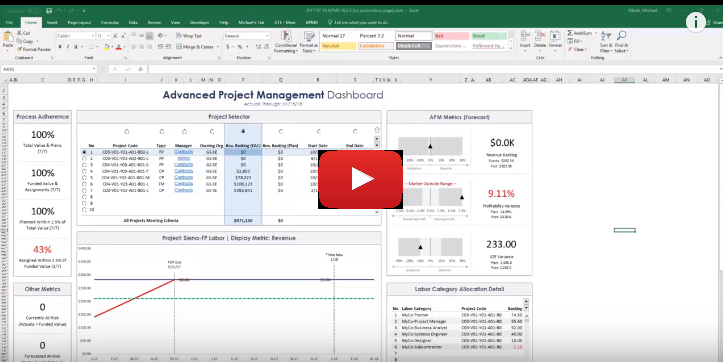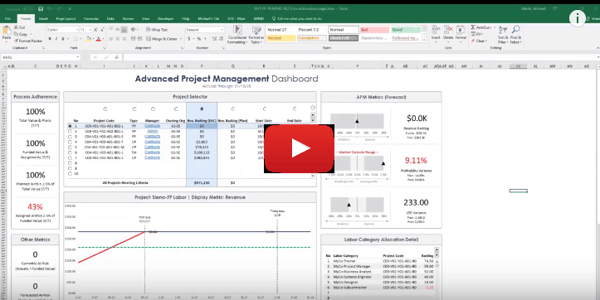 The PMSB is a refreshable web query-based dashboard designed to assist project managers in the proactive management of their direct projects. It is dynamically connected to Unanet to include 49 different project-based metrics, consolidating many pieces of Unanet data to present them as actionable intelligence to the user, with the click of a button, in a matter of minutes. The dashboard provides the user with key metrics related to organizational, process and project-related performance. These metrics allow the user to identify anticipated problem areas quickly and make course corrections as necessary.
If you are interested in learning more about this additional product offering, please reach out to the Customer Solutions Team at unanetcs@unanet.com.
---

Broaden Your Use of Unanet:
Attend an Upcoming Unanet University Class!
Unanet University offers customers the ability to quickly and economically gain the technical knowledge and best practices to optimize their Unanet system. Unanet University currently offers hands-on instructional learning during all-day courses in our Dulles, VA training facility, as well as virtual course offerings. We would love to have you join us at one of our upcoming Unanet University classes!
---
Join over 2,000 of Your Fellow Unanet Customers
in the LinkedIn Unanet Users Group!
Join your fellow customers in the LinkedIn Unanet Users Group where you can share best practices, ask questions, and receive innovative solutions. Additionally, Unanet employees share upcoming events, webinars, and fun facts!
---
Learn more about Unanet Financials,
Budgeting & Planning, and Project Analytics
Unanet is traveling around the country, spreading the word about Unanet Financials and additional Unanet capabilities! Register below, and feel free to invite colleagues from your company or other companies that will be interested in learning about Unanet!
| | | | | |
| --- | --- | --- | --- | --- |
| | Location | Venue | Date | Time |
| Register Now! | Chicago, IL | The Metropolitan Club | Monday, April 29 | 11AM - 1:30PM |
| Register Now! | San Diego, CA | University Club Atop Symphony Towers | Wednesday, May 29 | 11AM - 1:30PM |
| Register Now for this Happy Hour! | Lowell, MA | Tavern in the Square | Wednesday, May 29 | 4PM - 6PM |
| Register Now! | Boston, MA | Osteria Posto | Thursday, May 30 | 11AM - 1:30PM |
| Register Now! | Atlanta, GA | The Buckhead Club | Tuesday, June 4 | 11AM - 1:30PM |
| Register Now! | Columbia, MD | AIDA Bistro & Wine Bar | Tuesday, June 4 | 11AM - 1:30PM |
| Register Now! | Dulles, VA | Eddie Merlot's - One Loudoun | Wednesday, June 5 | 11AM - 1:30PM |
| Register Now! | Colorado Springs, CO | Phantom Canyon Brewing Company | Wednesday, June 5 | 11AM - 1:30PM |
| Register Now! | Tysons, VA | Tower Club - Skyline Room | Thursday, June 6 | 11AM - 1:30PM |
| Register Now! | Denver, CO | The Kitchen, American Bistro | Thursday, June 6 | 11AM - 1:30PM |
| Registration Coming Soon! | Texas | TBD | June | 11AM - 1:30PM |
If you are interested in learning more about Unanet Financials, but are already committed on these dates, the Customer Solutions team would be happy to schedule a personalized demonstration with you!
Contact CustomerSolutions@Unanet.com to schedule one now!
---
Knowledge Center Highlight
Some Knowledge Center entries that we thought might interest you!
If you would like to learn more about how to navigate the Knowledge Center, please view this entry!

Ask Support
Question: How do I change time periods in Unanet?
Answer:
1) Go to Admin/Setup/Time/Time Period Setup to determine what time periods currently exist in your system.
NOTE: If the entire company is changing from one time period to another, it may be beneficial to enter a "Cut Off Date" for the time period currently in use.


2) If the new time period doesn't already exist, create it (i.e. Weekly) and designate the begin date.


3) Determine which users will move from the old time period to the new one. If all users are changing time periods, you needn't do anything more in Step 3. If only selected users are changing time periods, it is more helpful to obtain the person_keys of those users affected by the change. To obtain this information, you can download and import the attached Person Export template into Unanet. If you've never imported a template to Unanet, see the related help documentation. Once the template is loaded in your system, you can filter the users that will be affected by the change. Alternatively, you can export all and remove the rows of users not affected by the change.
Option 2, you can find the user's person_key by accessing their profile in the People List/Search and clicking the pencil. In the browser's address, the person key should be visible as shown in the example below:

http://unanet.server.com/unanet/action/people/edit?personkey=85

In the example above, the user's personkey (or person_key in the database) is 85.

4) If you subscribe to Unanet's OnDemand service, contact Support to determine the time period keys in your database.
If you are OnPremise, meaning that your organization hosts its own instance of Unanet, have your Database Administrator run the following query on your Unanet database, then send Unanet Support the results: select * from time_period_setup

5) Ensure that the users who are moving to the new time period have created a final timesheet in their existing time period. You can run the Timesheet Status report to confirm that no timesheets for these users are "MISSING". If the time period change script is run before the user has created a timesheet in their existing time period, when they create a timesheet that should be in the existing time period, it will be created in the new time period they are moving to.

6) Once you have the list of person_keys from Step #3 and the Time Period results from Step #4, you can provide that information to Unanet Support to request the time period change. Specify the old and new time periods and the date the new time period will begin. Generally, the date that the time period change occurs is referred to as the 'cut over date'. Something to bear in mind is, no overlapping time between the time periods should exist. A clean cut off between the two periods is best. If this is something that does not occur organically (such as end of the month, to the first of the next week/month) other options can be exercised such as creating custom time periods. Once a cut over date is determined, bear in mind all time from the SQL scripts cut over date and beyond will be deleted from the database.

7) If you subscribe to Unanet's OnDemand service, Unanet Support can complete the remaining steps in your time period change.
If you are OnPremise, Unanet Support will provide you with the necessary script for your Database Administrator to run and complete the change. Prior to running any script, it is strongly recommended that you perform a database backup first.

8) Special Note: any old data needs to be finalized before running the time period change script as certain actions will no longer work as expected. For example: retroactive cost rate changes will not work for exempt users if using dilution and the time period dates of the new and old time periods do not align
Each month we will include a common or recent question asked of our Support Team and share the response with you! Please continue to reach out to our Support Team at 703-689-9709 or email support@unanet.com.
Upcoming Webinar:
Customer Education Premier: Unanet 11.0
Join us to take a look at new things available in Unanet 11.0! Join us to review:
1. New Unanet user interface and navigation
2. Purchasing process overview
3. Voiding Expense Reports
4. Shared Documents
5. Approval Processes changes
After registering, you will receive a confirmation email containing information about joining the webinar.
Please follow this link to view all upcoming webinars. If you have some fantastic ideas for upcoming Customer Webinars, please submit them to csm@unanet.com. We are always looking for value-added topics to drive our customers' successes.
Please view previous webinars in the Knowledge Center under Unanet functional areas: Knowledge Center.

2019 Champions Conference Sponsors
Diamond


Platinum
Gold
Individual Event