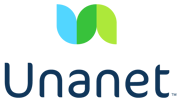 ON DEMAND Webinar
Resource Management Maturity

Only 25% of respondents in our most recent GAUGE survey said they have reached a "Very Mature" level of resource management practice. This means that the vast majority of firms just like yours have a lot of improvements that can be made.
Watch this webinar to learn where you fall on the resource management maturity scale and see how Nalas Engineering Services, Inc. transformed their resource management practice.
SEE OTHER ON DEMAND WEBINARS