Calling All Inventory Management, Materials Management (MRP),
or Consulting Engineering Software Users
For those of you who utilize any Inventory Management, Materials Management (MRP), or Consulting Engineering Software, Unanet would love to understand what your experience has been! We are looking at various applications to integrate with the Unanet product and would like to know more about what our current users are working with. Please reach out to jim.moghadam@unanet.com, Jim Moghadam, a Unanet Product Manager, to provide him with details on your experience!
May Fun Fact: 1997 - IBM's supercomputer, Deep Blue, defeated chess champion, Garry Kasparov, becoming the first computer system to defeat a reigning world champion in a match under standard chess tournament time controls.
---

Project Management Score Board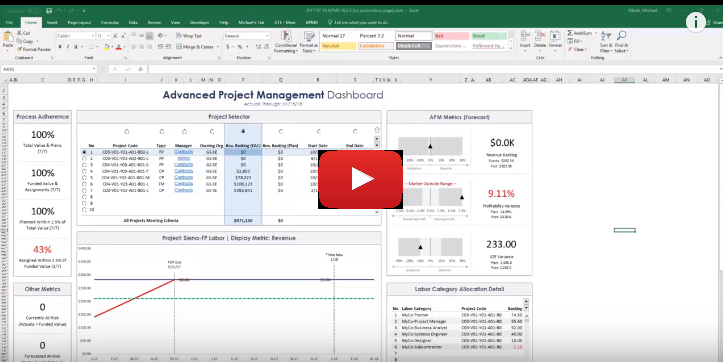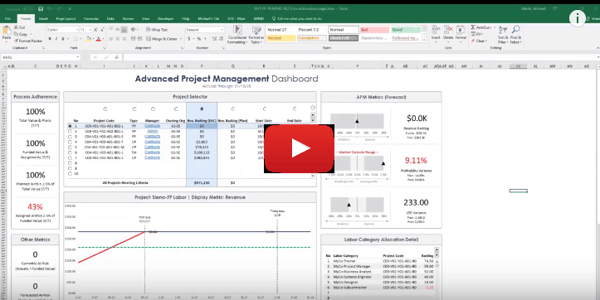 The PMSB is a refreshable web query-based dashboard designed to assist project managers in the proactive management of their direct projects. It is dynamically connected to Unanet to include 49 different project-based metrics, consolidating many pieces of Unanet data to present them as actionable intelligence to the user, with the click of a button, in a matter of minutes. The dashboard provides the user with key metrics related to organizational, process and project-related performance. These metrics allow the user to identify anticipated problem areas quickly and make course corrections as necessary.
If you are interested in learning more about this additional product offering, please reach out to the Customer Solutions Team at unanetcs@unanet.com.
---

Broaden Your Use of Unanet:
Attend an Upcoming Unanet University Class!
To quickly and economically gain expertise in the Unanet software, Unanet University offers hands-on instructional learning during all-day courses in our Dulles, VA training facility, as well as virtual course offerings. We would love to have you join us at one of our upcoming Unanet University classes!
---
Join over 2,000 of Your Fellow Unanet Customers
in the LinkedIn Unanet Users Group!
Join your fellow customers in the LinkedIn Unanet Users Group where you can share best practices, ask questions, and receive innovative solutions. Additionally, Unanet employees share upcoming events, webinars, and fun facts!
---
Learn more about Unanet Financials,
Budgeting & Planning, and Project Analytics
Unanet is traveling around the country, spreading the word about Unanet Financials and additional Unanet capabilities! Register below, and feel free to invite colleagues from your company or other companies that will be interested in learning about Unanet!
| | | | | |
| --- | --- | --- | --- | --- |
| | Location | Venue | Date | Time |
| Register Now! | Atlanta, GA | The Buckhead Club | Tuesday, June 4 | 11AM - 1:30PM |
| Register Now! | Columbia, MD | AIDA Bistro & Wine Bar | Tuesday, June 4 | 11AM - 1:30PM |
| Register Now! | Dulles, VA | Eddie Merlot's - One Loudoun | Wednesday, June 5 | 11AM - 1:30PM |
| Register Now! | Tysons, VA | Tower Club - Skyline Room | Thursday, June 6 | 11AM - 1:30PM |
| Register Now! | Denver, CO | The Kitchen, American Bistro | Thursday, June 6 | 11AM - 1:30PM |
If you are interested in learning more about Unanet Financials, but are already committed on these dates, the Customer Solutions team would be happy to schedule a personalized demonstration with you!
Contact CustomerSolutions@Unanet.com to schedule one now!
---
Knowledge Center Highlights
Some Knowledge Center entries that we thought might interest you!
If you would like to learn more about how to navigate the Knowledge Center, please view this entry!

Ask Support
Question: Who has access to Project Notes?
Answer:
Those who can view or create Project Notes include:
Users who have an assignment (even if it has expired/ended)
Project Administrators for the project and their alternates
System Administrators
Assignments can be an explicit people assignment, an organizational assignment (where every user in the specified organization has access), or even if the project is set to 'Self Assign' on the Project Profile > Access tab. Access for users with organization access (not org assignment) can be turned off by unchecking the Org Administrators Access roles on the Project Profile > Access tab.
Access for users can be turned on or off via the Allow Access by Role functionality within the note.



A user who has organizational access to a project within that organization can create a note and deny access to other users with the same organizational access. This is done by using the Allow Access by Role to give access to no roles or other roles (i.e.: a Project Viewer can give Project Manager role access only, which has the effect of denying all other roles access - except Project Managers and Administrators because they always have access to Project Notes).

Those who can edit or delete Project Notes include:
Project Managers for the project
System Administrators
Project Leads (for the ones they can access)
Note that the creator of a Project Note can delete the note if access is still available.
Users who have access to the project (as noted in the first paragraph) can view Project Notes but can not edit or delete them. They can, however, create comments for those Project Notes. These comments can be deleted by the users (specified above) who can edit or delete the Project Note.
To learn more, view this Knowledge Center Entry.
Each month we will include a common or recent question asked of our Support Team and share the response with you! Please continue to reach out to our Support Team at 703-689-9709 or email support@unanet.com.
Upcoming Webinar:
Unanet's NEW Subcontractor Labor Management Process
Join us for our next educational webinar on the purchasing features in Unanet Financials. Learn how to create a purchase order for subcontractor labor hours and process the vendor invoice. We will show you two ways to expedite your vendor invoice payment process.
1. Create a Purchase Order with subcontractor labor to ensure that the details (hours, labor categories, etc) show up on the customer invoice.
2. Set up subcontractors that allow a PO stamp subcontractor timesheets with the purchase order number.
3. Step through the vendor invoice process, matching and entering labor hours in Unanet.
4. Review the new customer invoice format with added fields for hours, labor categories, etc.
After registering, you will receive a confirmation email containing information about joining the webinar.
Please follow this link to view all upcoming webinars. If you have some fantastic ideas for upcoming Customer Webinars, please submit them to csm@unanet.com. We are always looking for value-added topics to drive our customers' successes.
Please view previous webinars in the Knowledge Center under Unanet functional areas: Knowledge Center.