WINNING MORE BUSINESS
With a Sound Indirect Rate Strategy
Increase your understanding of the GovCon market and learn which rate structure is best for your organization.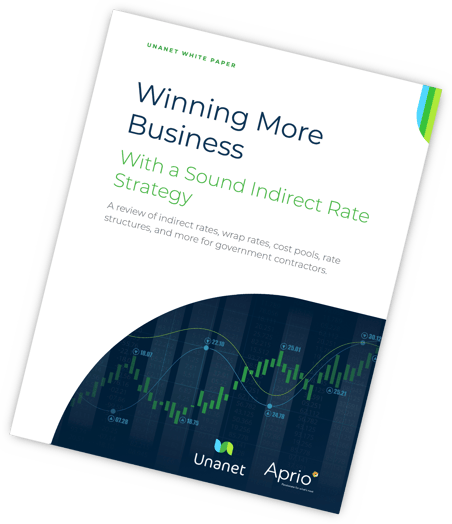 Fill out the form to download the free Unanet white paper today. In this white paper, we explain the importance of understanding the market in which you do business and share tips for formulating rate strategies, such as methods to lower the impact of your G&A rate.
Level-set your knowledge of cost pools, wrap rates, and rate structure alternatives.

Explore expert tips for creating or adjusting your rate strategy that your business can adapt.

Review the three most common rate structures and choose the one best suited for your organization.

Learn methods to lower G&A rate and increase win rate when bidding.
Complete the form to access your free white paper now.